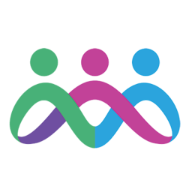 POWERING B2B COMMUNITIES
Modern Community Management
With Features like Active Insights, Peer Matching, and Rich Digests, community managers have a fresh set of modernized tools to engage and bring value to communities.  Add to that sophisticated organization verification features and extensible organization-level and user-level profiles and your community will have a deep sense of it's members and bring them together in ways not easily done in the past.
Match with Peers and Organizations
Common Bonds brings together a new way to find other organizations and individuals that are most similar to you based on your technology stack and more.  Are you an HR Manager who happens to be interested in Data Analysis and AI?  Find others just like you to collaborate with and share best practices, insights, and knowledge specific to your community's purpose.
Self Manage Your Organization
Member organizations can self manage their users, register and deactivate users, and consolidate management of membership to an association.  Enterprise class content and management tools are standard and yet easy enough for small businesses to use.  This makes managing community membership in associations and usergroups simple and effective.